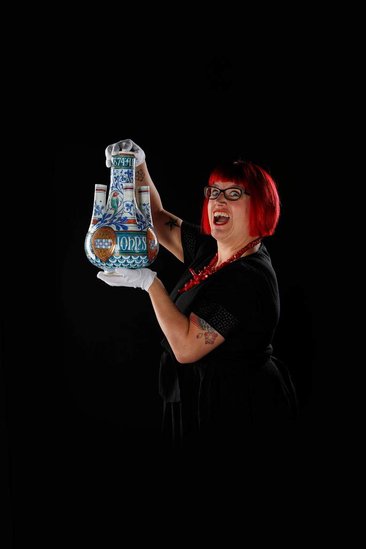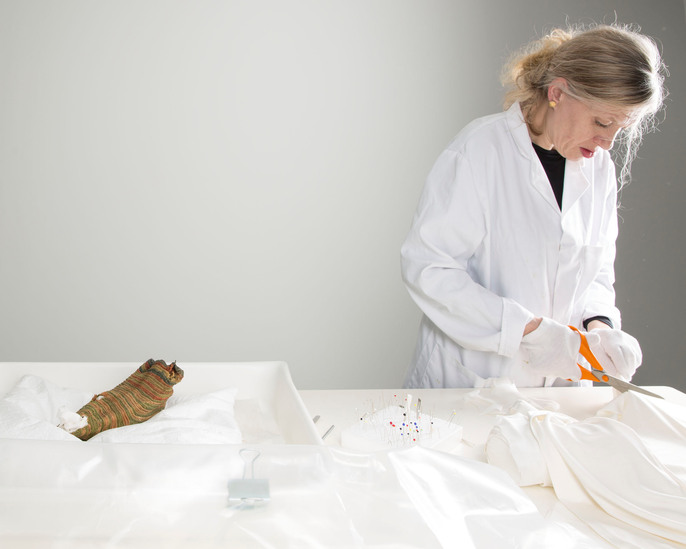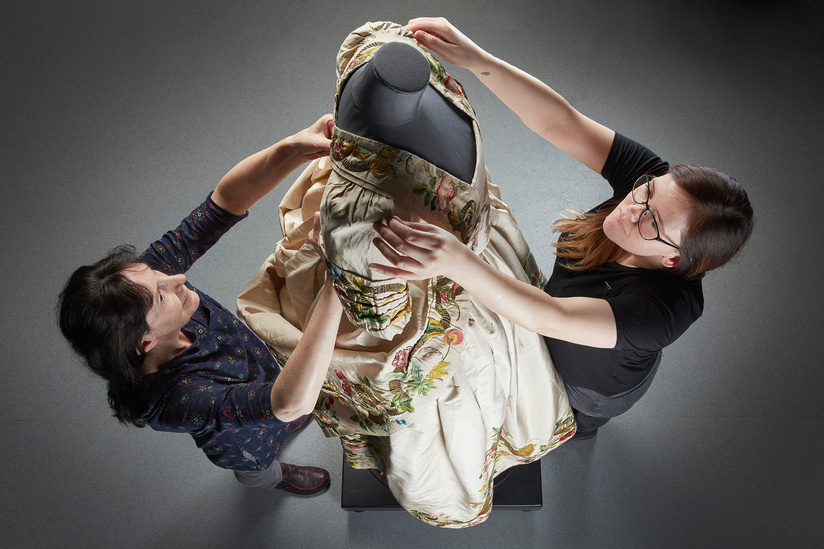 John Scott holding a 3D printed model of his own brain showing physical structure from a scan.
©National Museums Scotland
Engineering conservator Gemma Thorns works with a team from Unusual Rigging to hoist "Pilcher's Hawk" - a Monoplane glider, built by Percy Sinclair Pilcher, into the science and technology atrium in National Museums Scotland.
Conservator Isabel Wagner arranges "Requiem necklace for Guernica" of mixed metals, yellow metal and black steel with garnets and small beads and cross from antique rosary: English, London, by Wendy Ramshaw. ©National Museums Scotland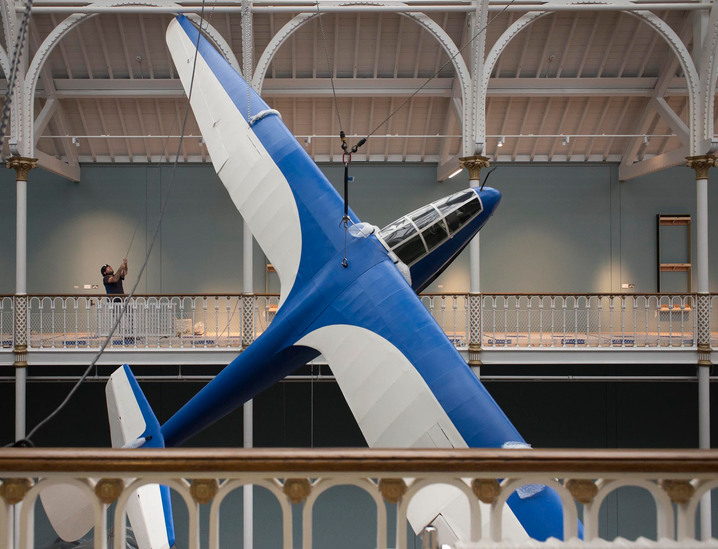 Unusual rigging and NMS engineering conservators hoist the "Slingsby Gul" into place in the Science and Technology atrium.
©National Museums Scotland

Collections Care technician Kelly Rennie works with a miniature book during a digitisation project for the NMS research library.
Dundee based artists Calum and Fraser Brownlee on residency at Scottish Sculpture Workshop, Lumsden, Aberdeenshire. 2014.
Engineering conservator Darren Cox works on a model of Foster's patent stereo web printing and folding machine, used in newspaper offices.
©National Museums Scotland
NMS curator Emily Taylor dresses a mannequin in a dark green silk velvet dress, fastening at the front with a standing collar with lapels, bodice front and cuffs trimmed with dark green ribbed silk, full-length sleeves and the skirt shaped for a bustle at the back with a large self-material bow: Scottish, Edinburgh, by Gowan and Strachan, c.1885 - 1888
NMS principal conservator of textiles Lynn Maclean and fashion curator Georgina Ripley style a man's placket shirt, of white cotton,: London, England, by Craig Green, Spring/Summer 2015